What is Retailtainment? 
Retailers are continuously looking for ways to appeal to millennial consumers – and trying all sorts of bits and tricks to do so. But, if you want to know the real key to unlocking their hearts and minds, the answer is in retailtainment.
The term "retailtainment" was first coined by best selling author, George Ritzer, in 1999, to mean "the use of ambience, emotion, sound and activity to get customers interested in the merchandise and in a mood to buy." The term has since been expanded on many times, with Paul Fulberg, author of article, Using sonic branding in the retail environment, from the 2003 issue of the Journal of Consumer Behaviour describing retailtainment as a way "for retailers to entertain the consumer with a dramatization of their values." Essentially, retailtainment is about adding entertainment and immersive experiences into your marketing mix to engage consumers through their likes and values.
Retailtainment is about adding entertainment and immersive experiences into your marketing mix to engage consumers through their likes and values.
Retailtainment is often applied to physical spaces and in-store displays to attract and engage shoppers at their point of purchase. For example, some Walmart stores throughout South Dakota, Arkansas and Nevada had professional Bull Riders come to their stores to greet fans and sign autographs earlier in 2016. While the ROI of this specific initiative is still unknown, it has certainly made enough of an impact that the Bull Riders will be taking their show on the road to 40 more Walmart stores this year and another 200 next year.
However, with the rise of social technologies and the new shopping habits of millennials, retailtainment can take on a whole new life and meaning. Achieving entertainment and engagement for millennials cannot be done through a one-off interaction. Retailtainment for millennials means engaging and entertaining consumers at 360-degrees: both in-store and out. It means being informed about their likes and values, being active in their areas of interest, and then linking it all back in-store.
Achieving entertainment and engagement for millennials cannot be done through a one-off interaction.
The 3 Steps to Retailtainment for Millennials  
1. Be informed about their likes and values. Learn about your target consumers. What are their hobbies and interests? Who are their role models? What are their favourite brands and why? A deep understanding of your consumer is essential for establishing relevance.
How can you achieve this? Consider investing in marketing research to gain in-depth insights on your consumers. Too costly or timely? Try creating free Facebook, Instagram and Twitter accounts and do some old-fashioned mining through social media.
2. Be active in their areas of interest. Use the information that you have gathered about millennials to become involved in their areas of interest, and make your involvement known. If a common hobby amongst your consumers is CrossFit – think of potential sports partnerships or promotional events. If their common role model is Taylor Swift – think of hosting talent shows or posting fashion tutorials online. Promote yourself and your involvement in their lives through both online and offline networks. This is an opportunity to get creative.
A great example of a retailer who successfully re-established relevance and awareness among millennials by appealing to their interests is PUMA. PUMA partnered with singer, Rihanna, to design an original collection for New York Fashion Week. PUMA also signed social media icon, Kylie Jenner, for its most recent campaigns. Clearly, the company did its research on the right partnerships, as within the first three months of 2016, PUMA saw currency-adjusted sales increase by 7.3 percent.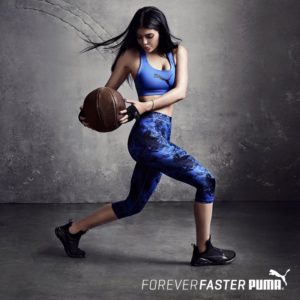 3. Link it all back in-store. Now that you have established relevance and awareness, it is time to engage and entertain your consumers. At this point, driving sales in-store will be easy, as millennials will be drawn to you organically. However, it is essential to ensure that the in-store experience is seamlessly linked to your previous activity, and engagement initiatives are in place to solidify the 360-degree experience.
One retailer who has done an excellent job of integrating engagement and entertainment at 360-degrees is Sephora. Sephora constantly shifts and updates its social media material to keep up with current millennial trends. It also hosts countless promotional events each season in popular destinations to entertain and engage consumers, and raise awareness of its new stores or product offerings (i.e. Sephora Loves Toronto event in summer 2016, which offers free makeovers and makeup consultations). Finally, in-store, Sephora links the whole experience seamlessly by integrating digital technologies, free makeovers and consultations (reminiscent of its promo events) and a fun, chic atmosphere. There is no questioning why Sephora is so popular amongst young consumers.
So, Now What?  
While these 3 steps are not necessarily easy to implement, they are essential for establishing a narrower focus to targeting millennials. Millennials cannot be truly engaged with a retailer through a one-off promotional event, or a simple Instagram post. They need to be entertained and engaged at 360-degrees to truly unlock their hearts, minds, and – subsequently – wallets.
For further discussion on millennials and positioning yourself for success, contact Lisa Hutcheson to book a consultation.